Seven Years with Access The Animus

Markuz, May 11th, 2020




It's that time of the year! It's May 11th and this means it's time to celebrate Access The Animus' 7th anniversary! We are proud and enthusiastic to have come this far and this would have never been possible without the growing support by each and every one of you. Just the thought of being able to take care of this group initiative for 7 years, to have the opportunities to keep bringing you all the content we can provide, and all still with the same level of passion as when we started is incredible to us!





Last year we mentioned how facing a new year after the fifth one had been tough because it meant planning and aiming at having the initiative running for an entire decade and probably beyond. It still has been the the case for our seventh year, but ultimately we have a very clear idea of where we are and where we want to go - and we'd love to have you join us along the way.

In fact, you all are the first and foremost reason as to why we are putting all our efforts, all our blood, sweat and tears, into this initiative.

It's not just a matter of writing story related content, it's not just a matter of delivering news. Of course, we do our best to create high quality content for you to enjoy, but for us it's always been about creating a feeling of community, an environment that welcomes hardcore and new fans alike and that allows to discuss (sometimes at length *cough*) the Assassin's Creed brand that we know and love.

We say this every time, but as much as our initiative has changed and evolved throughout the years, it has always stayed true to its purpose and we have no intention of changing that. The idea of sharing content and opinions with you in the most honest and most "professional" way possible is still at the core of what we do, and that's not going to change any time soon.
The celebration of a new anniversary also means we'd like to take the time to thank all the people, "partners" and collaborators that helped and supported us throughout this year and allowed ATA to improve and reach new heights.


OUR FANS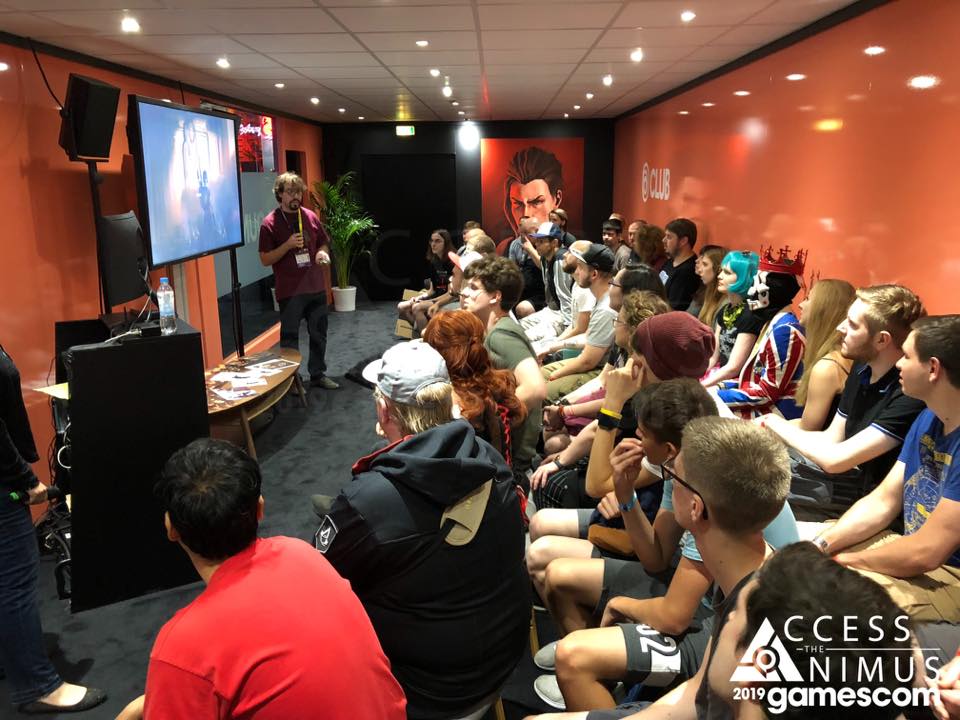 Our fans at Gamescom 2019

First and foremost, it's all about you, like we said. You are so many now, across all of our channels, and we can't be more proud and humbled by your choice to follow us and to take your precious time to interact with us and the content that we create. 2019 (and especially its second half) has been a slow year in terms of Assassin's Creed related content and we did our best to cover the blank spaces by focusing on some of the transmedia releases that weren't available for the English and Italian speaking communities, such as the Bloodstone and Assassin's Creed China comics, as well as the Ezio Collection magazine.

Even if the year was slow per se though, this did not stop you though from staying with and following us along the way. The recent announcement of Assassin's Creed Valhalla also resulted in thousands of new fans joining us on our different social media platforms! We are now at a total of almost 57,000 followers on Twitter, 45,000 fans on our Facebook page, and on this very website you collectively are more than 315,000 readers giving us a total of over 600,000 pages that were visited since the ATA initiative started!
This is unbelievable and, as cheesy as it might sound, when we launched Access The Animus we never would have imagined we'd have such a strong community following us for such a long period of time, so thank you all from the bottom of our hearts!


THE ASSASSIN'S CREED COMMUNITY TEAM
We never cease to mention and thank the AC Community Team for the amazing support they've given us over the years and this past year was no exception from that. It's thanks to them that we were able to create content and organize events – oftentimes with and thanks to the Mentors Guild program as well - that we would have not been able to do on our own. We are talking about the giveaways that brought so many codes and items to the community, the support that we had over specific occasions like the AC Day at the end of the year and, obviously, about the event activities like the Assassin's Creed Trivia and the Cosplay Gathering that we were able to carry out at Gamescom for the third year in a row.

It is a shame that such events won't take place this year due to COVID-19… but we'll try and see if we can manage otherwise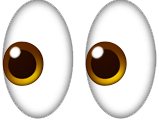 OUR "PARTNERS" AND COLLABORATORS
We would also like to thank all the third parties that helped us create unique content for all of you to enjoy. We are talking about the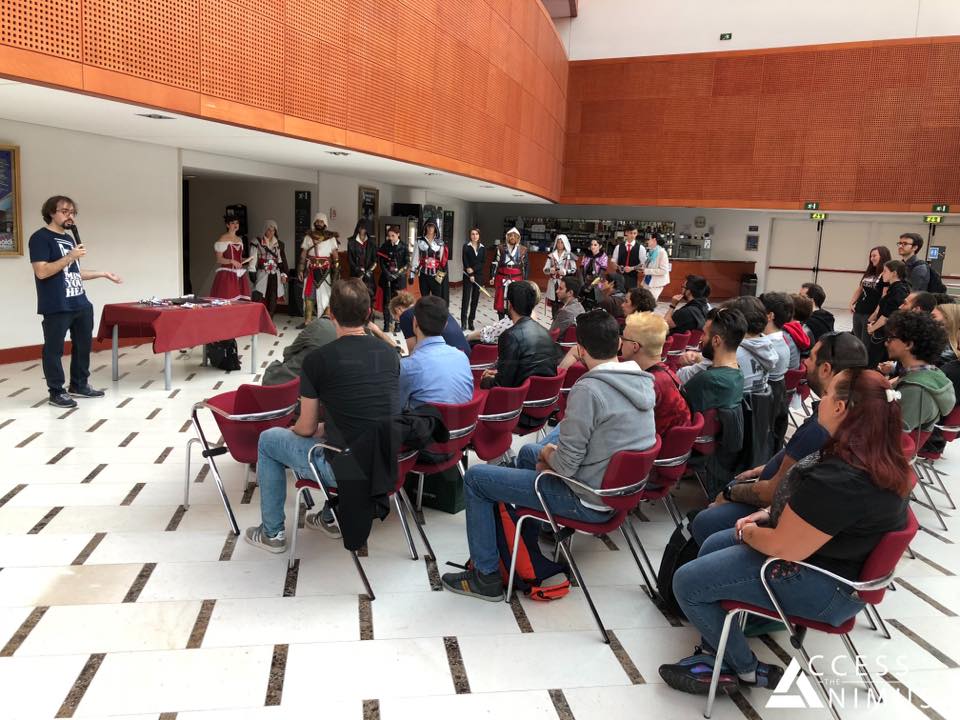 Fan day at the AC Symphony in Milan

teams and people that allowed us to create some of the transmedia reviews that we prepared over the course of the year (you know who you are), the team that allowed us to test the Story Creator Mode feature for Assassin's Creed Odyssey so we could bring you our own stories on launch day, Neoludica, which gave us the chance to participate in the Discovery Tour event with Brand Historian Maxime Durand back in October last year, and finally MGPLive, which not only supported us with several giveaways but also gave us the chance to prepare our Fan Day during the Milan date of the Assassin's Creed Symphony, alongside with our friends at Memento Gallery and Assassin's Creed Cosplay Italia.

Additionally, we would like to thank the Assassin's Creed: Brotherhood of Venice team for allowing us to carry out several interviews about the game throughout the year with Transmedia and business development Director Aymar Azaďzia, Lead Game Designer Thibaud de le Touanne, Art Director Manuel Sanchez, and Narrative Designer Fabrice Lamidey!

Now that Assassin's Creed Valhalla has been announced, with all the side projects that might come with it, we certainly hope to be able to bring you even more interviews throughout the years, so stay tuned for that!


THE MENTORS GUILD
We can't thank enough all our friends at the Mentors Guild for the support they have shown us all over the year, and for the content that we have produced and continue to produce with them. The program has its own purposes and objectives towards the community, but it also allowed us to make some friends along the way, which is something we'll always cherish.


OUR TEAM
As Community Development Manager Gabe Graziani once told us, "We're not bragging – which is always the best way to humble brag". Seriously though, every now and then during our anniversary articles we do like to take some time to acknowledge the time and effort put in the initiative by the team as a whole. We are all adults with our own lives and issues, and sometimes it can be really tough to keep up with everything that the initiative involves, but we really try and do our best so that we can bring you our content to the best of our capabilities and knowledge. Access The Animus wouldn't be the same without each of the fans and friends that worked on or are still part of the team.




And with all that cheesiness out of the way we can finally start the celebrations for our 7th anniversary! We really can't wait to show you all the content that we have been preparing to celebrate our anniversary, and that we are going to release throughout this entire week!

Welcome to ATA's eighth year and, as always, stay synchronized with us!





comments powered by