Interview with Minoji Kurata


ATA Team, July 28th, 2020


"Assassin's Creed: Blade of Shao Jun" is a new Manga comic originally released in Japan for Sunday GX Comics. The comic primarily focuses on the story of Shao Jun, and her return to China in 1526 following her meeting with Ezio Auditore in Italy as depicted in the short film Assassin's Creed Embers.

We recently had the opportunity to interview the writer and artist of the series, Minoji Kurata and to ask some questions about the manga so without any further ado, let's get to know her a bit more.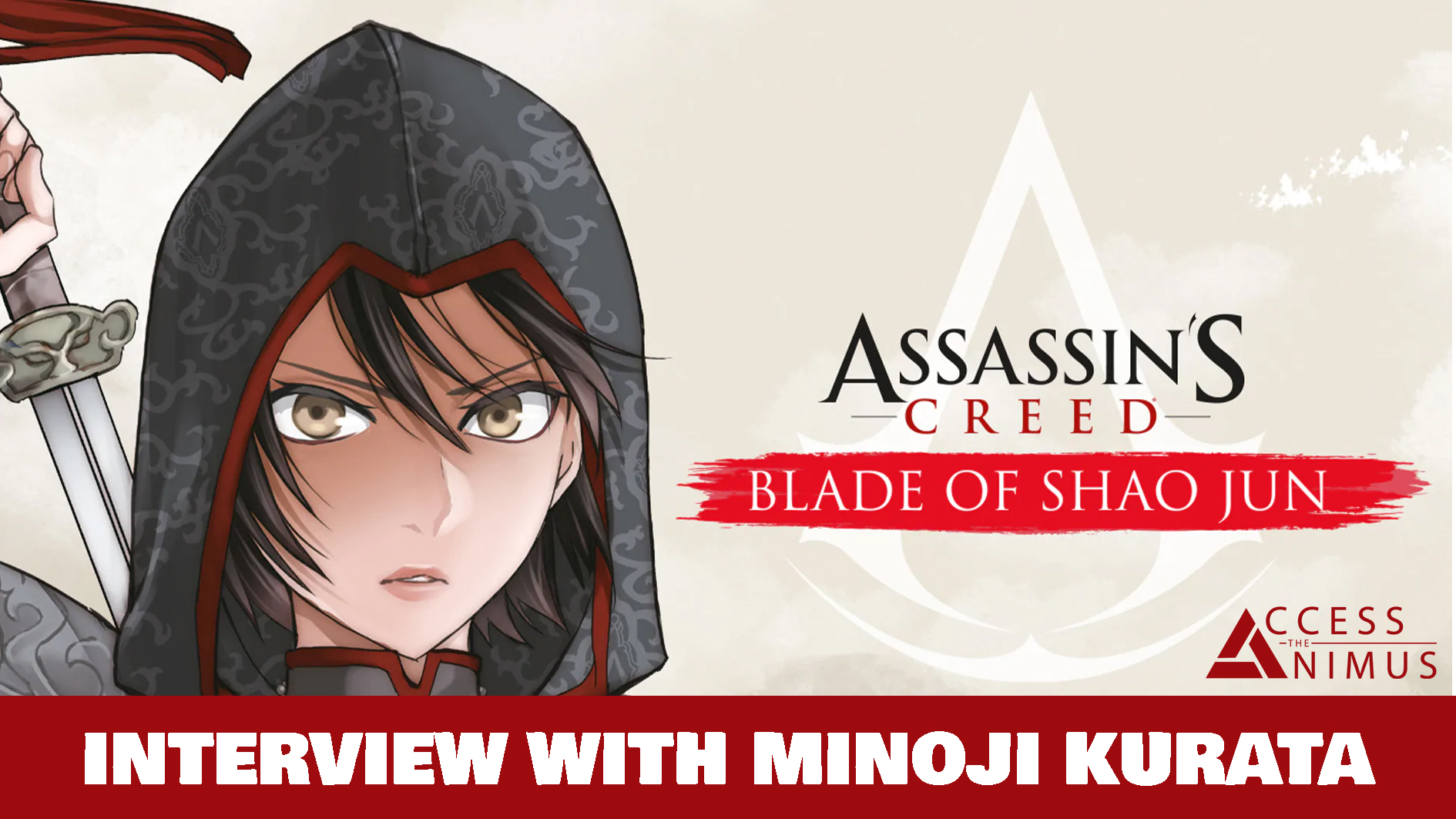 Q: Thanks for joining us today! For those not familiar with your other work, could you please tell us a little about your background?

Thank you for providing the opportunity to have this interview about my manga.
I made my debut in 2010 as a manga artist and my first manga was a fantasy one set in Japan 100 years ago.
For my second work project, I have drawn a historical drama set in China.


Q: How much did you know about Assassinís Creed prior to working for the franchise?

I was originally a fan of the Assassin's Creed series and I have played almost every game of the franchise.



Q: Naturally a lot of the Manga covers the events of the Assassinís Creed Chronicles China game. How have you found writing around previously established lore? Has it been more challenging than expected?

I try to incorporate as many Assassin's Creed elements as possible into my manga.



Q: Shao Jun is a very popular character in the franchise. Is there anything new you tried to put into her portrayal that you felt was important?

The first Shao Yun story I saw was the Assassin's Creed Embers one.



While she is a talented person, I also felt that she was a character who was concerned about her mother country and that creates a dilemma for her.
This is why I wanted to describe her kindness and thoughtfulness in my manga.



Q: How familiar were you with China and its traditions going into the project? Have you visited the country in the past? Were they any challenges to writing around Chinese literature laws?

I have visited China about three times. The history and culture of China is so fascinating to me and in fact, I have been astonished with every single visit I made.



Q: The inclusion of Modern Day story has been greatly appreciated by fans. In this you brought us the character of Lisa Yang, our modern day protagonist. Was she created in collaboration with Ubisoft, or was she purely created by yourself?

Lisa, the main character in the modern part of the manga, was created by me and supervised by Ubisoft. I have designed Lisa and Shao Yun to overlap as much as possible, so they are similar both in appearance and age.



Q: The artwork in the manga has really impressed us throughout. Do you use any specific techniques while creating the manga? Is it hand drawn, digital art or else?

When I made my first debut, I used to combine analog and digital tools to draw my mangas, but now I do all of my work with digital tools only.



Q: Portraying fight scenes in a comic book is a tricky art, but we have been impressed by how you have handled that aspect to the comic. How do you orchestrate these? Do you storyboard them out first?

I have tried to incorporate into my manga actions used in the games, such as eagle dive and throwing knife.
Usually, I decide the rough movement of the character when I draw the storyboard.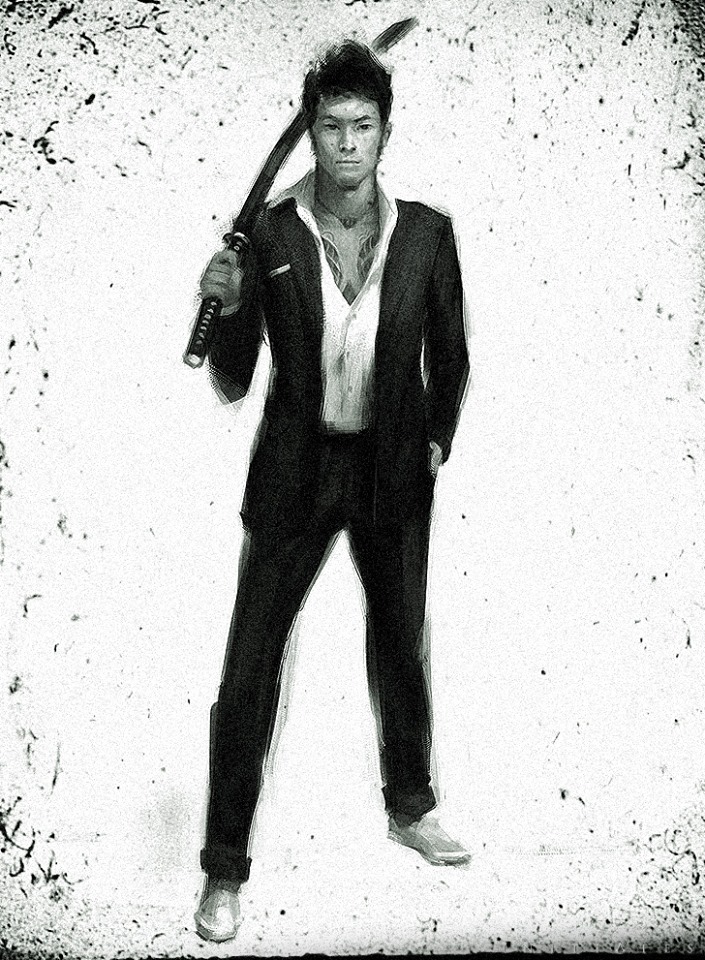 Kiyoshi Takakura as portrayed
in Assassin's Creed Initiates

Q: It has been nice to have cameos by other well known Assassins Creed characters, such as Kiyoshi Takakura. Did you have to do some extensive research to understand these characters? For example relying on the Assassin's Creed Wiki?

My main references for drawing my manga are in-game databases and related books such as the Assassin's Creed: Encyclopedia.
I also refer to Assassin's Creed Wiki.



Q: Can you reveal to us how many chapters of the manga are to be released?

I don't known about it yet.
I hope that my manga will be supported by readers so that I can draw it till the end of the Shao Yun and Lisa's story line .


Q: Will your story have some sort of cross over with the recently announced Assassin's Creed Valhalla game?

I can't answer to whether there is a crossover or not.
I'm looking forward to playing the new title in the series and hopefully one day my manga will cross over with it.



Q: Would you be interested in working on further Assassinís Creed stories? Perhaps one set in a historical Japanese setting?

I would be honored to be able to work with Assassin'ss Creed again in some way.



Q: Finally, who is your favourite Assassin in the franchise?

My favorite assassin is Edward, the main character of Assassin's Creed 4: Black Flag. This was the first time I played Assassin's Creed. I think he is a very attractive character in the series.


This last question ends our interview. We would like to thank Minoji Kurata for her kindness and we wish her manga to have the success it deserves.





comments powered by